These are our favourite destinations for an ideal Valentine's weekend or any other special romantic moment of the year. Love is in the air!
VIÑA VIK EXPERIENCE, CHILE:
In the Chilean mountain wine road, two hours car drive from Santiago. A one of a kind retreat for wine, art and architecture lovers.
This is our chosen romantic spot in Chile, where all elements melt in a holistic experience combining a hotel with cutting-edge architecture, a unique winery, an outstanding restaurant and a wine spa, immersed in the unparalleled beauty of the Millahue valley scenery. The hotel features 22 exceptional suites, each of them designed by a different artist to give uniqueness to each space.
Besides, the newest and ultimate luxury experience Puro Vik launched last December seven exclusive glass houses with singular design, perched on a hilltop in the amazing Andes mountains. You will fall in love with this perfect romantic luxury getaway. Puro Vik projects to feature a total of 19 incredible exclusive glass houses.
Our handpicked romantic experiences: walks along the exquisite vineyards, guided wine tasting sessions; horseback riding at sunset, relax with a drink at the infinity swimming pool; a hike in the mountains, and of course make the most of the wine spa.
The romantic tip? Enjoy each unique moment from beginning to end in this incredible mountain scenery with a glass of delicious Vik wine.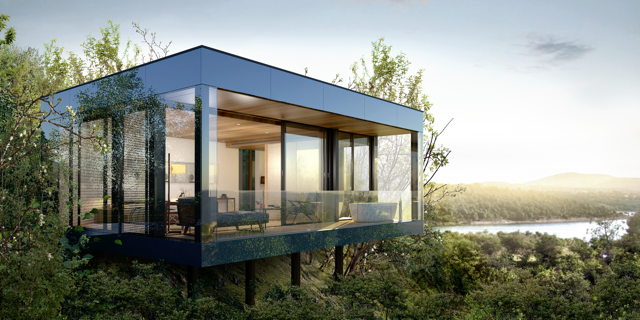 MENDOZA, ARGENTINA:
It is without a doubt the most romantic destination in Argentina.
This region has it all: incredible hotels framed in vineyards and mountains; terrific wineries for wonderful wine tasting and wine paired meals; delicious cuisine by renowned chefs; the best spa with an unbeatable scenery; adventure experiences for two; everything invites you to a getaway of relax and romance.
Our handpicked romantic experiences: an unforgettable horseback ride at sunset with the majestic backdrop of the Andes; a wonderful private dinner among the vineyards: just you two, your chef and the silent and peaceful mountains; a gourmet picnic in a private corner of one of our favourite wineries; sunset drinks on a terrace overlooking the mountains; relaxing in an authentic hammam spa, and a vintage car ride in our favourite vineyards.
The romantic tip? Relax and reconnect amid the splendor of Latin America's first and only authentic
traditional hammam.
Partners Hoteliers: We truly love each one of these amazing hotels. The Vines Resort & Spa, Casa de Uco, Entre Cielos and the lovely Alpasion Lodge.
VILLA LA ANGOSTURA IN NORTHERN PATAGONIA, ARGENTINA:
Northern Patagonia is always lovely with its unique Lakes District. Our chosen romantic destination is Las Balsas in this tiny lovely mountain village. A delightful and cozy 10-room Relais & Châteaux hotel at the shores of crystal clear Nahuel Huapi Lake. This is the perfect option for an idyllic getaway in an incredible scenery.
Our handpicked romantic experiences nearby: a pleasant navigation especially at sunset with the best wines and delicacies; a gourmet picnic with the typical smoked flavours from Patagonia in your chosen tranquil beach along the Seven Lakes Road; bike rides surrounded by beautiful scenery; horseback riding in the mountains.
The romantic tip? Enjoy a lovely spa session overlooking the lake.
Our favourite moment: breakfast in the morning, or a cocktail at sunset by the lake.
COLONIA DEL SACRAMENTO, URUGUAY:
This lovely and picturesque colonial town is the oldest city in Uruguay and it is renowned for its historic quarter, a UNESCO World Heritage Site. Colonia is synonym for romance with its cobblestoned streets and street lamps in the evening, the open view of the river, and its unique vibe. It is super easy if you go from Buenos Aires, 1.15 hours ferry.
Our chosen hotel for a romantic getaway is Charco, a beautiful boutique hotel we love by the river. All rooms are cozy and our favourite spot is the garden with its nice restaurant.
Our handpicked romantic experiences in Colonia: walks along the river at sunset, romantic dinners, getting lost in the river beaches, and along the many cobblestoned winding streets.
The romantic tip? each amazing and unique sunset.
CARMELO, URUGUAY.
Another romantic gem in Uruguay famous for its lovely wineries at 1.15 minutes from Colonia del Sacramento. It is also ideal for yachting.
Our favourite romantic hotel is Narbona, which also has a winery and great restaurant.
Our handpicked romantic experiences in Carmelo: picnic and walks in the vineyards, bike tours along the different wineries, a leisurely walk at Puerto Camacho at sunset accompanied with a cocktail or dinner at Basta Pedro in the Port, relax at Narbona´s swimming pool.
The romantic tip? get your picnic basket at Narbona and choose your perfect spot in the lovely surroundings.